Same thing happened to me only not on such a disasterous scale. The knot joining the safety and centre lines got jammed against the rim of the inside of the swivel preventing the safety sliding to its full length. Here a pic of the setup: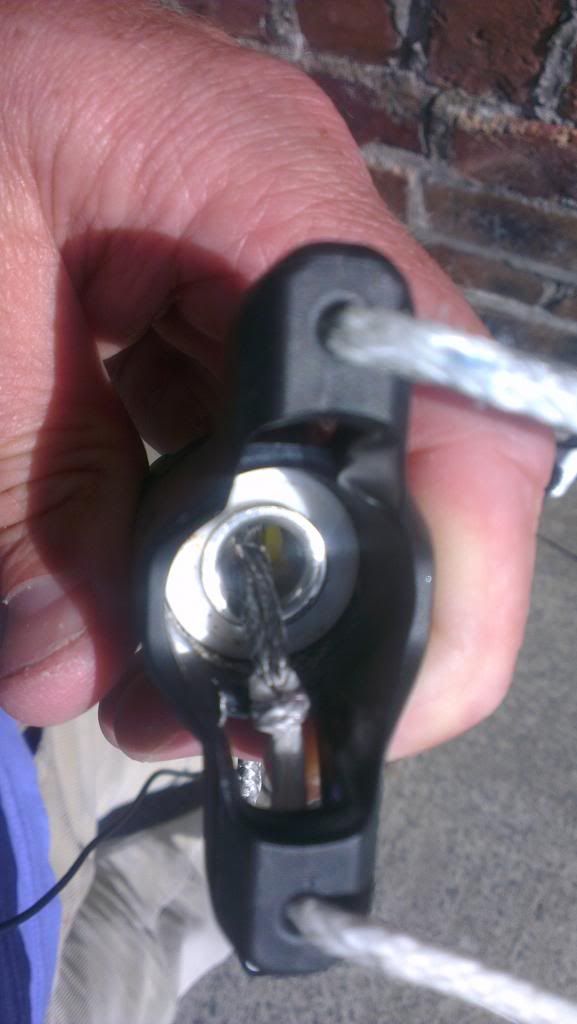 The safety line is knotted to the centre line and then goes through the centre of the swivel - once its through the centre it has to negotiate the pulley (which helps when pulling the depower rope). This means it slightly doubles back on itself. The centre line sleeving is also pretty tight in the hole on the swivel (on the bottom of the pic) which means it takes a bit of force to move it. These 2 things meant when I unhooked and lost my bar the knot stuck on the centre of the swivel and the bar only travelled to the swivel - the kite still had a fair bit of power. On a windier day the extra force may have dislodged it or it maybe wouldn't have stuck there in the first place - it wasn't to bad for me as I was in shallow water and could stand on the bottom. Sounds like this is what happened in Slappysans case too...
Oddly enough I flying a 10m 2013 trigger too which is a fantastic kite - love them.