I've just returned from The British Wavemaster Championships on the Isle of Tiree off Scotland
The conditions on Tiree were amongst the harshest I have ever kited in, the photo's don't give you any idea just how gusty it was there.
The wind was cross off coming directly over a very large headland and meant winds between 5-35mph at times, kites were either dropping out of the sky or you were being lofted.
I used the all new Epic Renegade 6.5m kite (other than one well over powered 9m heat) for every heat and final....this kite is truly awesome....huge wind range and totally solid performance even in the crazy winds we had, I also used the Epic 6' Reef
A quick shout to all those that help make this yet another great event, Richard Gowers for once again bringing the whole shebang together and his race crew...Craig Smith, Robin Snuggs and all the rest who helped it run so smoothly.
Also thanks to Ian Edmondson for getting the money shots as always...see pic attached.
The standard this year was better than ever with so many in each class capable of winning but in the end it was a win for the celts!
I was totally stoked to win the seniors (over 35) for the second year in a row, now for the hat trick!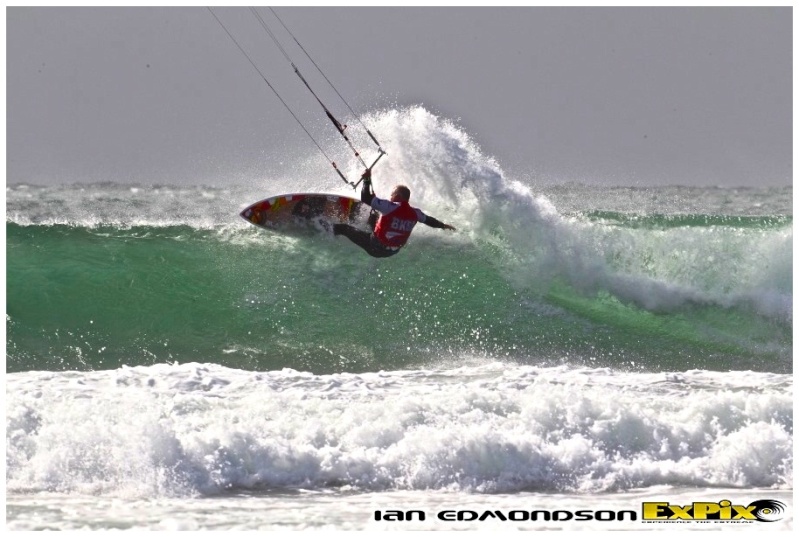 More pics here:
http://www.expix.co.uk/exzine/news/95-e ... a-forecast
https://www.facebook.com/media/set/?set ... 293&type=3