dyyylan wrote:
A friend snapped his in half just in front of his back foot just by doing a super hard turn on a wave.

Another friend put his foot through a firewire just riding over a wave and landing on the other side.

I've never broken any (yet?) but I don't think strapless airs are cool, so I just surf with mine...
Yea I kinda feel the opposite about strapless airs not being cool. I feel TT riders are usually doing the lamest stuff on the beach. How many old farts you see killing it strapless, probably few to none. How many old farts you see doing good on the twin tip, most of the beach. TT riders are a dime a dozen minus the few guys that are doing handle passes and then they are the douches who think their shit don't stink. Anyone can toss an air or backroll on a twin tip there is nothing to it.
Anyways here is the firewire I snapped. It was the most beautiful riding board and now it rides like and absolute turd. Its strong it one direction but for some reason the other way it bogs down and wont cut upwind smooth and just feels all around weird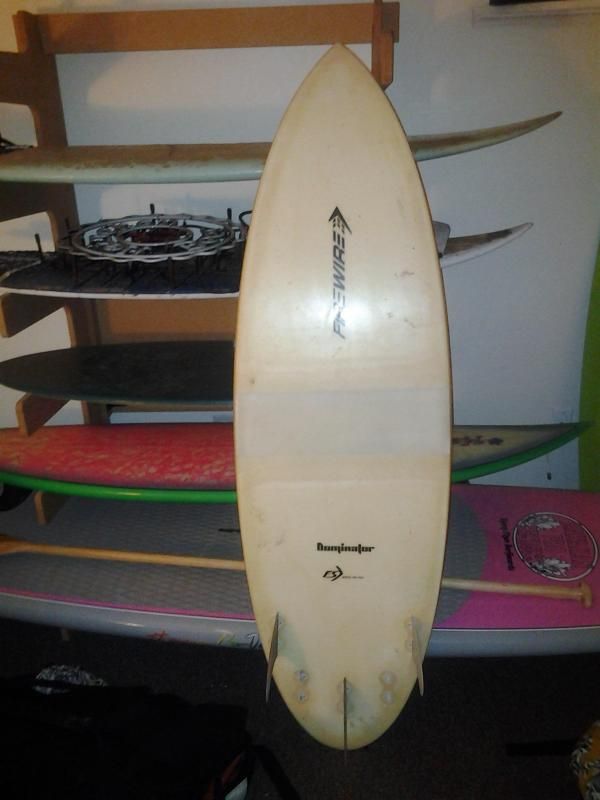 sarc wrote:
Get a bamboo board - my North Whip looks like new after 2 years.
If you jump and are not 100% sure of soft landing just land butt first. Not pretty but your board will love you for it.
Sorry I have not broken any directional recently... since I follow above ideas...
To expensive for my blood man. I snag cheap boards out of the local shops and CL and go to work. Plus salt water enemas on a continuing basis just doesn't sound to cool.