Greetings from the Great Lakes!
This is a trick anyone can learn, it's not as hard as it seems, but you definitely have to put in your time. I learned it on a wakeskate a couple years ago, and decided to try to learn it on a surfboard this year. It's actually a bit easier to do on a surfy than a skate. This is the way I do it, and you may have to make certain adjustments for your own conditions/gear/riding style.
Conditions - I am more successful in onshore waves, with a mostly onshore wind direction (with a bit of sideshore), in under 20-25 kts. When its too windy, and your jump is higher, the board is more likely to get away from you. You don't need much pop to do this trick, it is probably better to learn it with a small 2' jump at first,and you can do it in all types of water conditions.(flat/chop/wave)
Board - A moderate to slightly heavy board works better, lightweight boards tend to be a bit more unpredictable.
Kite - This trick is done with the kite parked, and using a kite with good depower makes it easier.
Setting up - First thing is put your kite at 10:30/1:00, and with your back hand, straddle the chicken loop line with one or two fingers. This will keep the kite from unwanted steering. Move your front foot a bit closer to the heelside rail.
The Flick - I like to bear off slightly downwind, and then moderately carve into the ramp on my heel edge to get the pop. Once you feel the board has left the water, sheet out a bit, or a lot, and with your front foot, push down and out agressively to flip the board. At the same time lift your back foot up, and out from the board, so the spinning board clears your feet and shins. At this point, always keep your eyes down on your feet and board. Once you learn the flick, you can vary the rate of spin to match the height of your jump.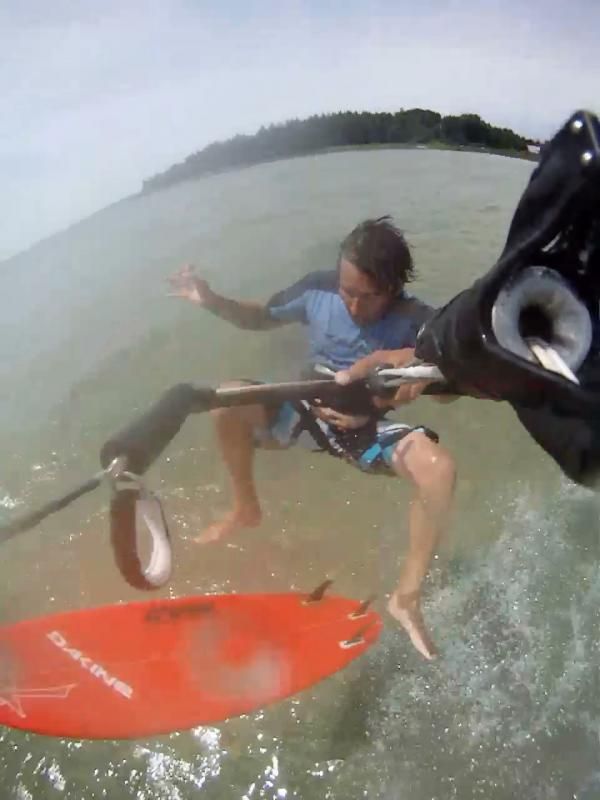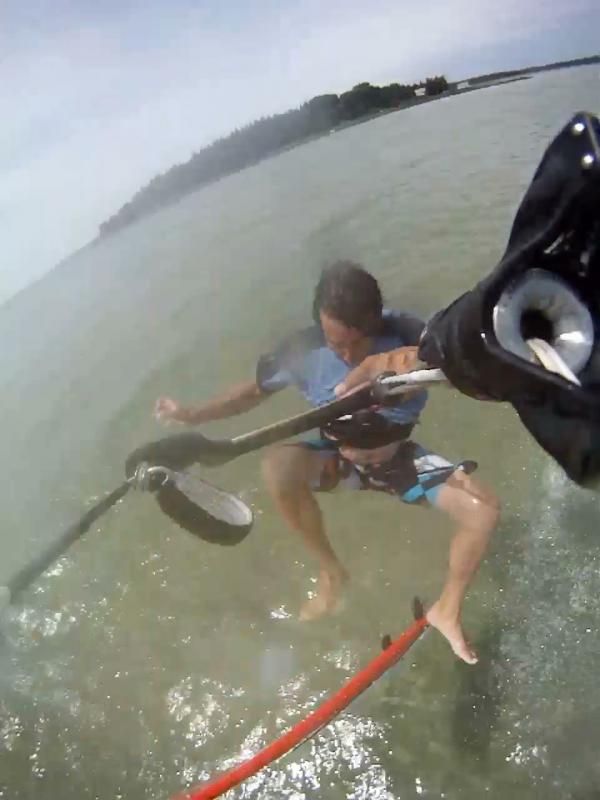 The Catch - When the board is near the end of its rotation, use your back foot first to catch the flick. If you think you are going to land on the fins, you have a split second to either lift your feet, or sheet in to abort the landing.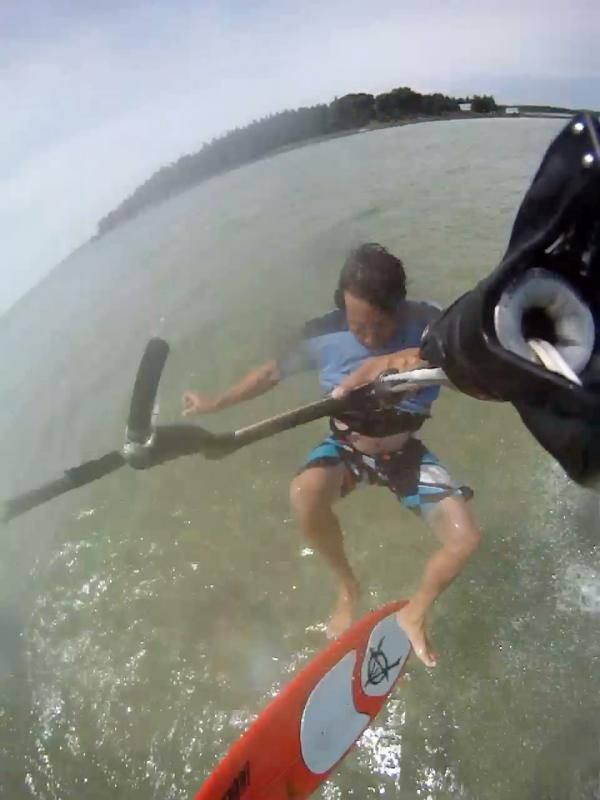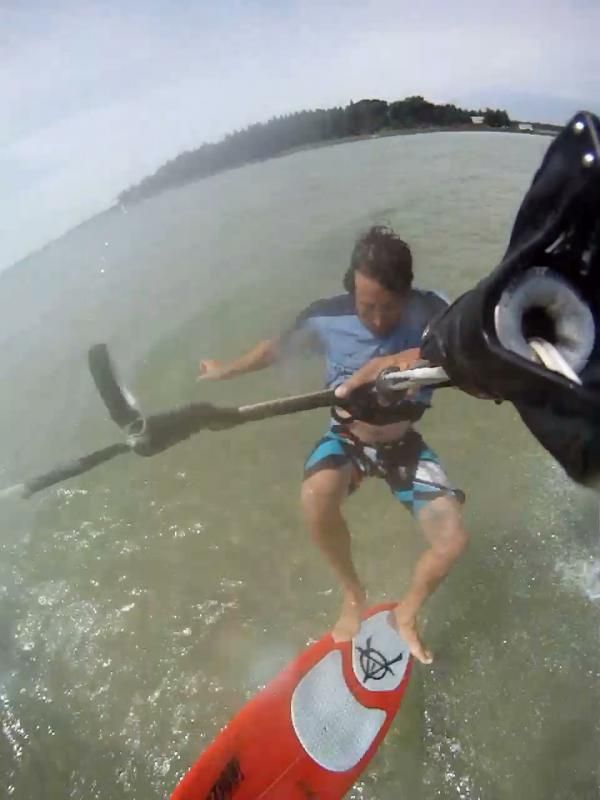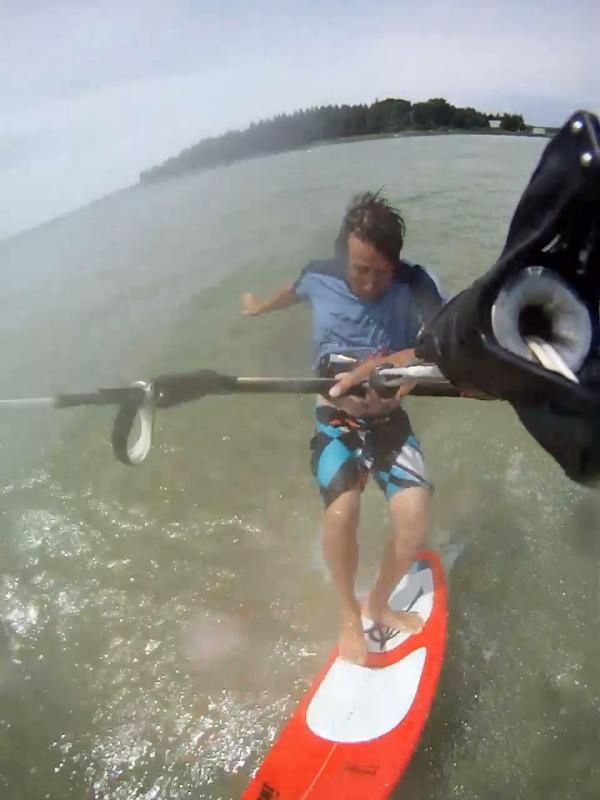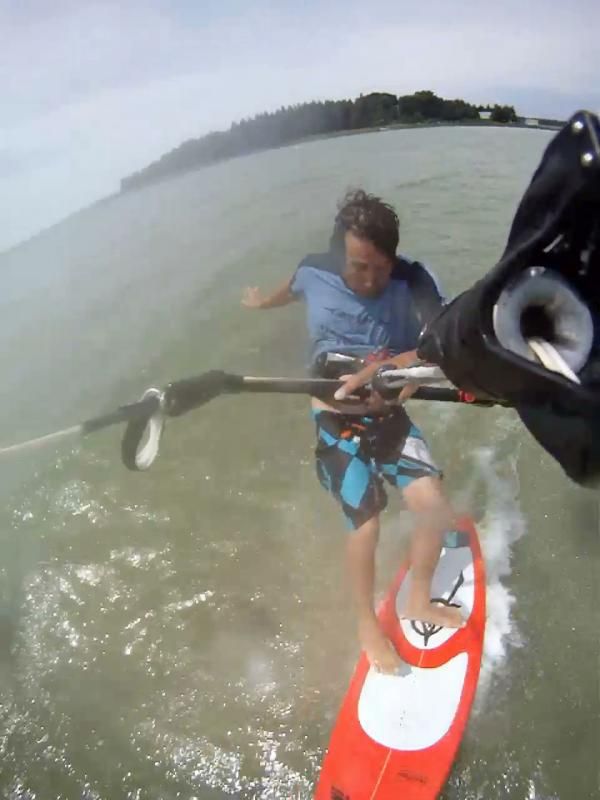 So that's it - Give it a shot, just start by going for it without the intentions of landing it, and once you learn the flick, you'd be surprised at how often you can throw the trick. I am working on this trick now with a off the lip (aerial re-entry) variation while riding a wave. I hope to have some video of that soon.
This is my vid of this trick on a wakeskate from a few years back.
Thanks for reading/watching.