i would call this the easiest and best working stoperball (pls correct me if im wrong!!!)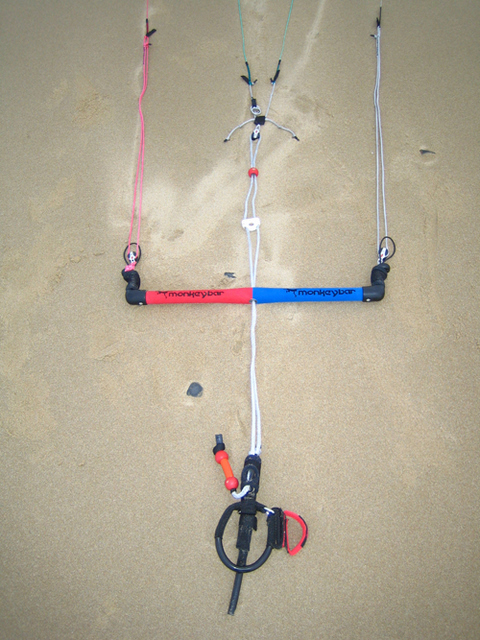 when only the white slider is used you can rest your bar on it-it will not slide up. if the force gets too big or you want the kite depowered you can push the bar with the white slider away.
when the red ball is placed over the slider the whole thing is not movable anymore.
i think the advantage of that white monkeykites slider compared to the SS stopper is that you can still push out the bar when needed
its also very easy to instalkl on a 2-line depowerline