zmax wrote:
PanTau seems to have discovered that Surfplan (at least the free version) might have some problems with the design.
Hi zmax,
surfplan is a great software to get into kite design and it can't be praised enought that Dave offers this software for free. It is easy to configure a kite and to see how the parameters change the 3d model of the kite.
But if you start to print and build the kite, there are some limitations (i wouldn't call them problems, sorry for my ambiguous description)
The main reason for twisted tips is that the fronttube segment seams do not exactly match on both sides of the fronttube closing seam. If there is a little difference (even less than 1mm) your tips will twist.
Surfplan (free version) cuts the fronttube segments along the flying direction of the kite. With a high sweep back of the fronttube (delta kite) you get a very long seam and it is difficult to sew the panels together. And also to close the fronttube with the segment seams (coming from top and bottom) matching exactly with the closing seam in one point.
If surfplan would cut along the bisector of the segment angle everything would be much easier (that's what the commercial versions and my software does).
For a more rectangular kite (c-shape) the effect is very little.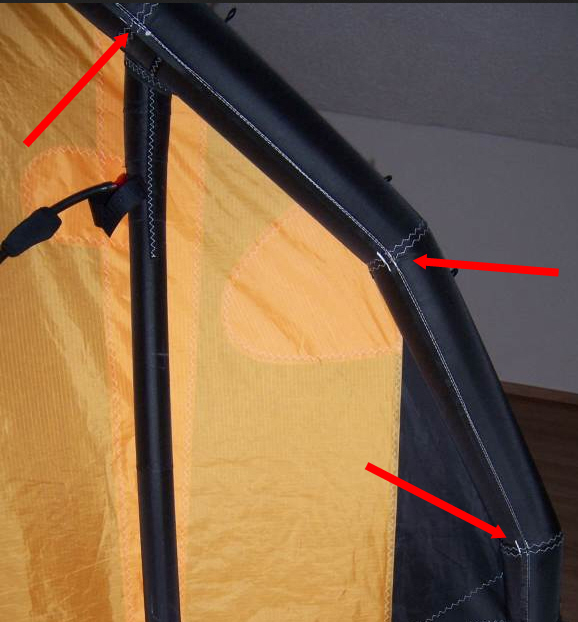 Cheers
PanTau