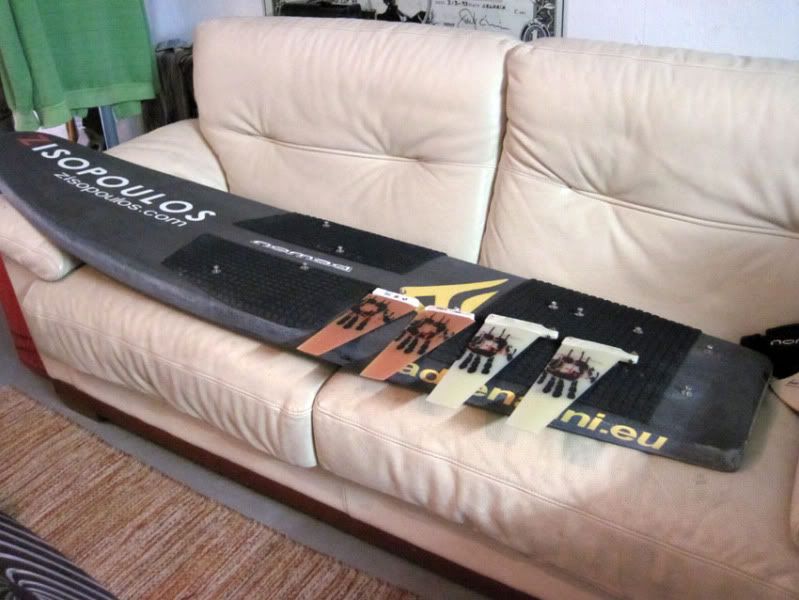 1) (for now) the board doesnt need any bigger fins.
2) The Nomad raceboard is FAST and needs ALOT of training. Its like a racing car that you have to learn to drive. Specialy downwind- because it can get VERY fast - and i mean VERY fast.
3) Upwind : Its like a joke (i mean train) . Easy.
4) i love it - because it will take some time to get use to it and juice it up 100%
5) It needs strong and stable legs -feet.
Aris