I have this old 2000 AHD wild wave board gathering dust in my garage and looking at recent race shapes i have been itching to cut it up and make a kite raceboard out of it.
Something like this: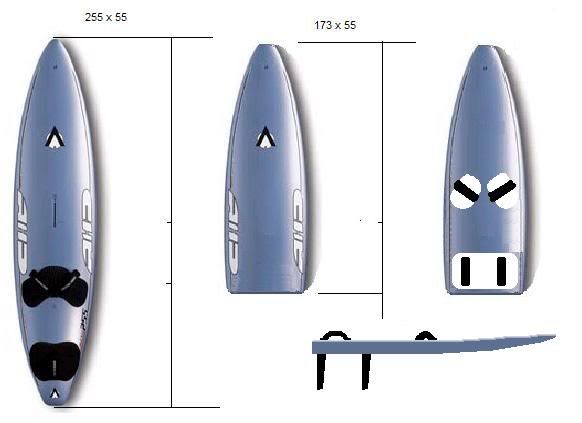 I don't really intend to start racing so the idea is more to end up with a freerace board than can be fun to use on flatwater or light wind days.
I'm thinking of a tri-fin (for cost reasons) for which i can use the US box on the board with a freeride fin that i have and then only buy two powerbox fins and boxes for the side fins.
So what's the general opinion and what advice can you give me on this crazy venture?