Here at IKSURFMAG we are always trying to make things better! Over the last few months we have been working on a major update.
We have had a few requests from readers in far flung corners of the globe for a downloadable version of the magazine. If you have a slow net connection viewing it online can be troublesome. Some of you want to put hard copies on your laptop and take them with you on holidays. We always listen to the requests we get and try our best to accommodate them as much as possible.
Of course we get our revenue from advertisers, and these advertisers get statistics from online views, which set us apart from the competition. So there has always been a dilemma here at the office as to how we go about making a download version work for us. Of course as soon as the download version is used we lose all the tracking and statistics, these figures are the prime reason we have done so well over the last two years.
We have therefore made the download version available for the back issues only, and have attached a cost of 1.50 GBP to each copy of the magazine you download. Of course you can still view every issue of IKSURFMAG online for free. But now you can download it too, this means you can leave the magazine to download overnight on a slow connection and then just run it off your hard drive in the morning. Or you can take it on your laptop on a holiday and read it at your leisure.
You can enjoy the magazine at your own pace and offline anytime and anywhere you want so you will never have to wait for pages or videos to load and can instantly enjoy the magazine in the virtual page turning experience.
Download any back issue by clicking the download links here:
http://www.iksurfmag.com/back_issues.php
Unfortunately we can only offer these downloadable issues of IKSURFMAG to (Windows) users at this present time. We are working on having (MAC) versions available in the near future.
Please read the README.txt file upon downloading a back issue of IKSURFMAG for instructions on how to activate the issue.
REMEMBER IKSURFMAG WILL ALWAYS BE FREE TO READ ONLINE
If you have not checked out issue 11 yet, read it here: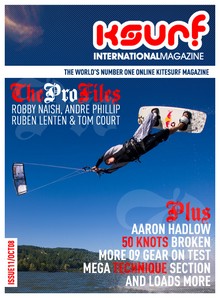 Thanks for reading,
The IKSURFMAG Team
http://www.iksurfmag.com