kriskris wrote:
I have manufacturers recommended placement for straps vs. foil mast, but I do not know how far from the back end of the board i should attach the mast.
Zeeko recommends only 29 cm distance between back insert of a front strap and front screws for the foil mast which seems very narrow. Does this sound right to you fellow zeeko riders?
Thanks for any advice. Kris
I assume you're talking about this.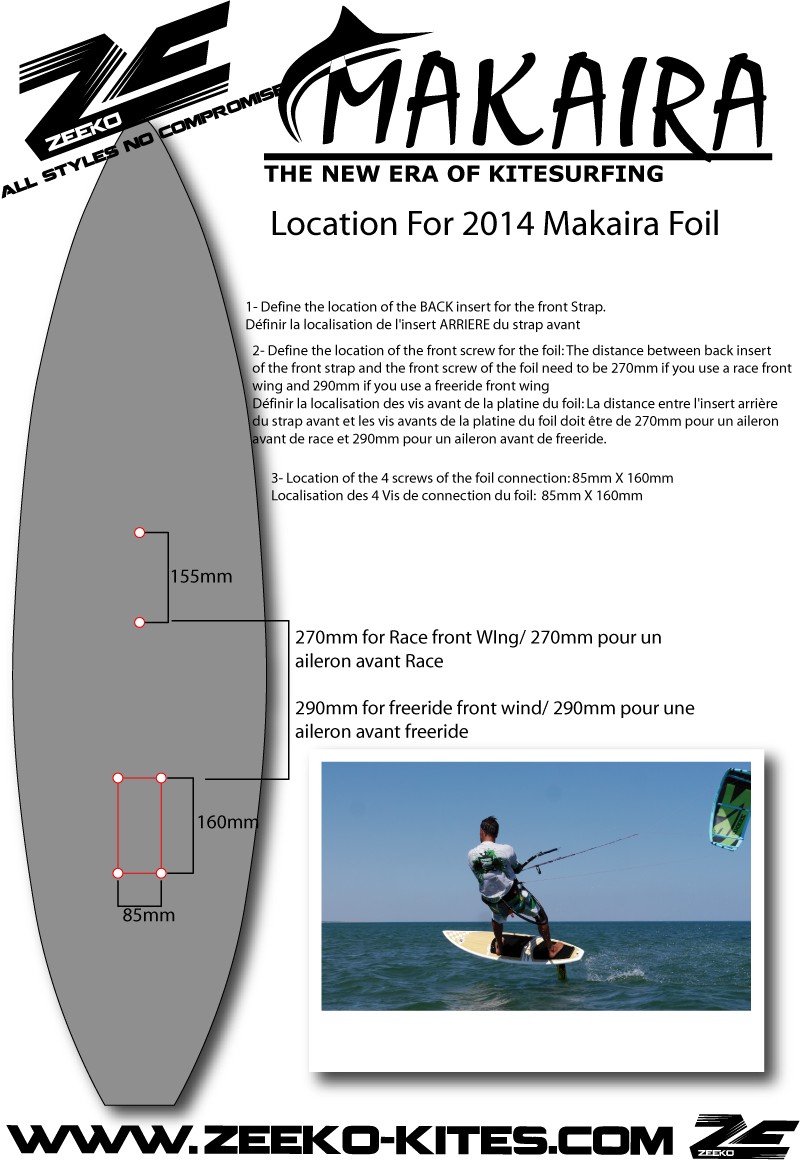 The rough rule is belly over front wing when riding.
With the 2012/2013 S/Z mast, the mast to board attachment was moved backward below the rear foot. Therefore the distance you're asking for was or could be minimal.
In 2014, Zeeko propose a straight mast with leading edge moved forward.
The distance you're asking for is 15 to 40
kriskris wrote:
Hello everybody. I can't believe I just spent small fortune on a new kite foil. My wife is still in a deep shock and most likely will not recover soon!!!
A present of equivalent price or a trip with the family to a country with nice beaches should cheer her up