This is an image from the site themasochist gave the link for: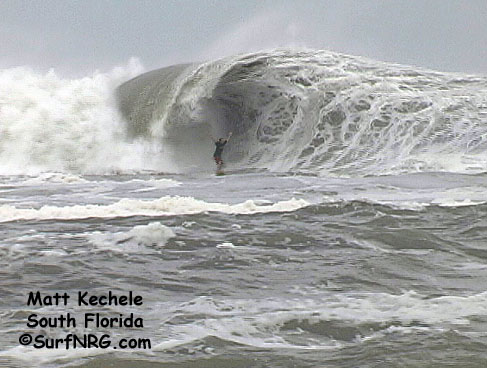 With the caption: "The Day of Days? April 17, 2005. Is this the
heaviest wave ever ridden on the East Coast?
You tell us if you've seen anything knarlier
and if so forward the photo or video evidence."
http://www.surfnrg.com/SoFLA2005.html
It's news to me as I missed out on the whole thing being out of state at the time. I had no idea the heavy stuff came through.
How did you like towing in off Florida? Did you guys pick up your tows back in the inlet or from the water off the beach at times? Also, was anyone using footstraps?