http://vimeo.com/33580837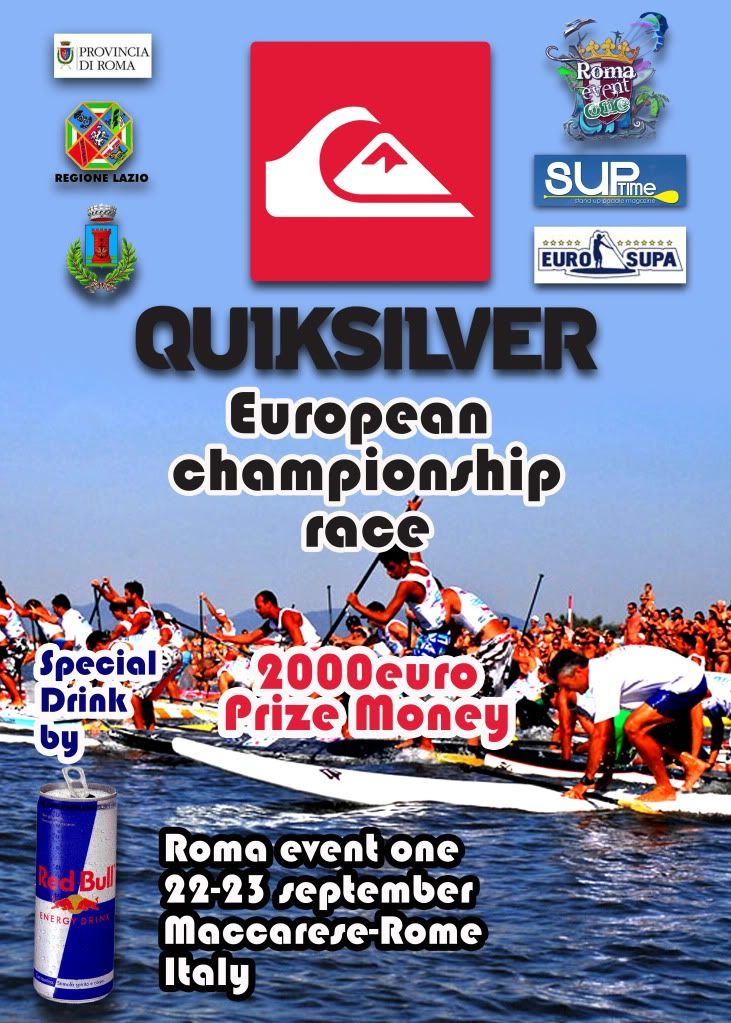 What:
Sport event / Expo - dedicated to beach sports: kitesurfing, windsurfing, stand up paddle,
surf, beach tennis, beach volleyball, fitness, parkour, skateboarding and Indo Board.
Promoted by the A.S.D. Kite Division.
When:
From 20 to 23 of September 2012
Where:
Maccarese (Fiumicino) – Bathing establishment "La Rambla", in the north coast of Rome
Who:
National and international exhibitors representing the biggest sport brands and the
general public. National and International athletes will be protagonists of the sport event.
Visitors:
The Event is open to both professionals and the general public. The 2 days before the
event will be dedicated to BtoB, to give the possibility to companies to organize strategic
meetings with their clients before the real event. The weekend, however, opens the door
to demonstrations and shows for the general public.
Expo and, at the same time, sport event, the Rome Event-One 2012 will see the participation of the major international
brands of kitesurfing, windsurfing, surfing, paddle surf, skate and indoboard beachtennis, who will have the opportunity
to show the 2013 news in stands directly on the beach of La Rambla. Visitors will be able to test directly-and exclusively
-the new equipment. At the same time, weekend will see the participation of the most accomplished athletes in
various disciplines, who will be available to meet the public for comparisons and analysis. The same atlhetes – who will
represent the various brandse –v will challenge in breathtaking competitions of kitesurfing and windsurfing.
as for the beauty of the structure and for the chance to do kite surfing, water sports and sports on the beach. During the
two days of the event, you will have the chance to experiment with the kite through the school of instructors FIV (Coni),
ready to engage with enthusiasm and professionalism anyone interested to grapple with this exciting discipline.
Immersed in the nature reserve of Maccarese, La Rambla is just 20 minutes far from Rome and roman Leonardo da Vinci
Airport, 30 minutes from the port of Civitavecchia and just 1 km from the A24 motorway.
Restaurant, bar, garden, kids area, large car park, cabins with shower are available to guests. For exhibitors, the parking
will be set up for loading and unloading goods while athletes will have cabins with en suite facilities and all modern
comforts.
The event will be accompanied by music and by Luca Gentilini, speaker of one of the most popular radio stations in Italy,
which will broadcast live from the beach and will start the opening party on Saturday 22.
www.romaevent-one.it