'
'
'
'
'
Well, here she is!
The second prototype.
The igNobel 140 x 46.
http://www.nobilekiteboarding.com/en/XTR
Wanted to try a triple ply, as it's going to be my high wind, heavy wave board.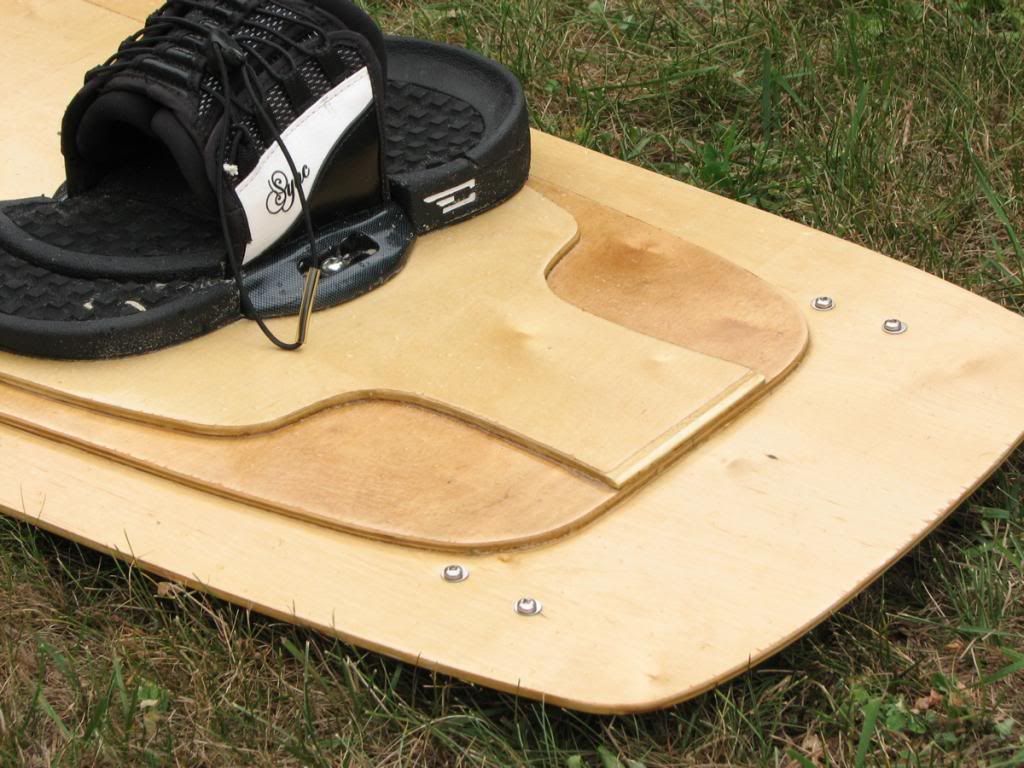 Worked like a charm! Had'er out blasting at Oli a week ago in 50 kms winds on a nine and a 14m after the wind settled down a bit.
Never ridden a smaller board and after some getting used to… I likes'er!
Ishyous.
Well, it's a liddle heavy, coming in at 6.5 kgs.
Triple ply, that's why. 4 coats of varnish.
Don't like the pads. If they're tight, you can't get out of them and if not, well…
Great idea in concept the Sync's, but a fail for me. Maybe it's my small feet? Tried shimming them with some rubber and it didn't work.
I'm looking for others.
Also, would have, should have, could have, forgot, to glue top two plys and then bevel the edges before gluing them onto the hull. That would have looked nice.
Template didn't work as well as I'd hoped, which is why you guys haven't had email back from me. I've been reworking the template I used, and will test it again. Getting the tiling right, and taping it together is tricky. Even if you're off a couple of mils, the eye sees it on a convex curve on the outside edge. Look for the boo-boo.
Fins were too small, first time out, so I made some bigger ones. Haven't tried it yet, but they'll be good. The smaller fins, the board was just too greasy on turns, like riding finless.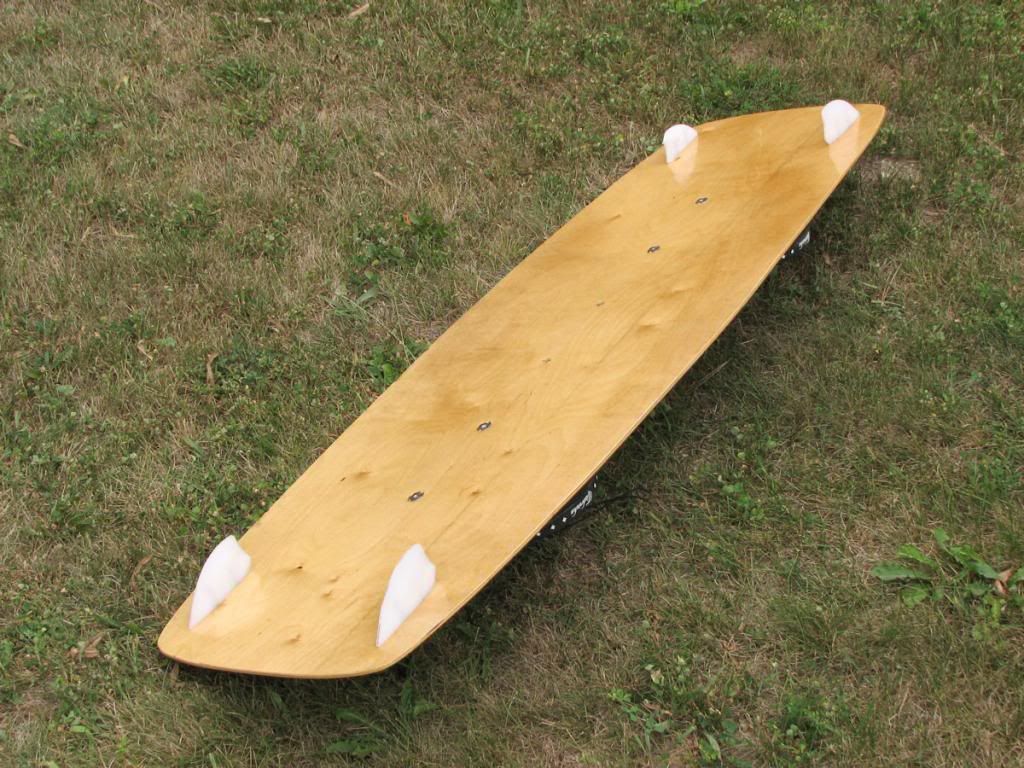 For you picky SOB's, the T-Nuts sucked right up into the wood, so there was no drag on them…
I'm 225lbs so I didn't really notice the weight either. Maybe a little trip to the rest room before the session would have helped?
Or the gym on regular basis…
We're all drunks and ne'er-do-wells up at Oli, so personal discipline is a problem.
Handle is awesome! No more tiny grips. You GRAB this sucker and it stays grabbed!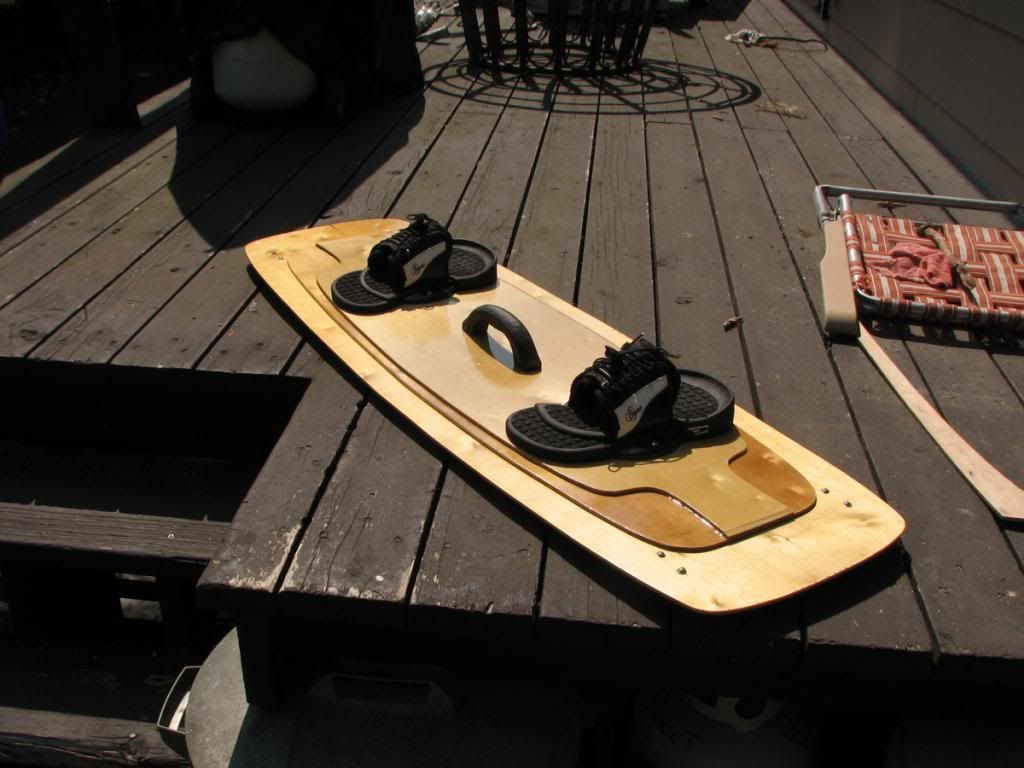 Next time, might try two plys, somehow put a rocker in it, (Although I'm not convinced rocker does anything. More on that controversial, deluded rant later.) and fibreglass it.
Will paint it, too. Would like some tips on painting a board.
Might be nice to begin assembling a thread of best practices, or do this on the Google docs for collaboration?
Cost?
A sheet of Home Depot virola $20.
Varnish, screws, t-nuts, bolts, parkay tile glue, handle from spreader, nylon cutting board ≈ $20
Pads $50 on sale.
SweetDoug
•∆•
V-V