(Sorry for the English, is google translate
)
I also I have my DVD, and I really like. Again I have hope in learning new tricks and improve my style.
I started kitesurfing in 2005, and since then I hope to make the Dead man, but i have never a bar with MicroLoop.
After receiving the DVD I bought a barNorth 2011 4 lines and put the kit MicroLoop, the Dead man have returned to my beach!
I have no good pictures, but here put something.. (20 knots Airush Flow 2008 10m)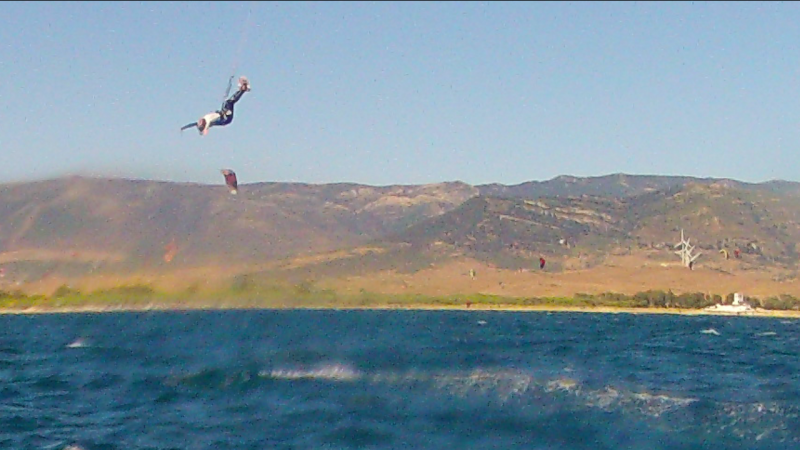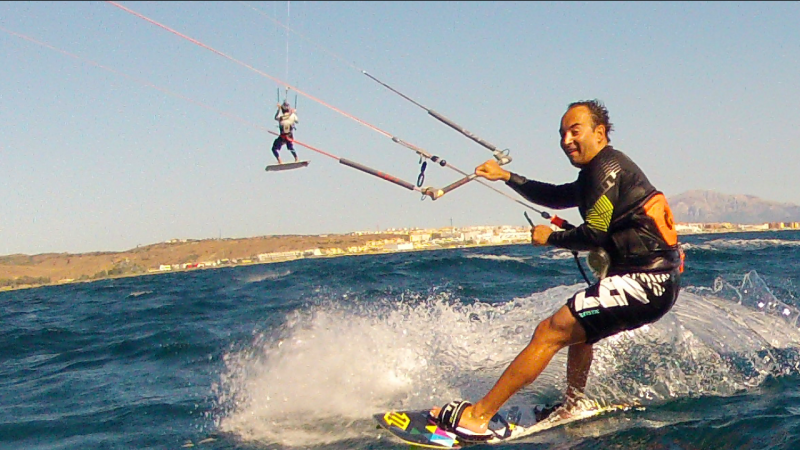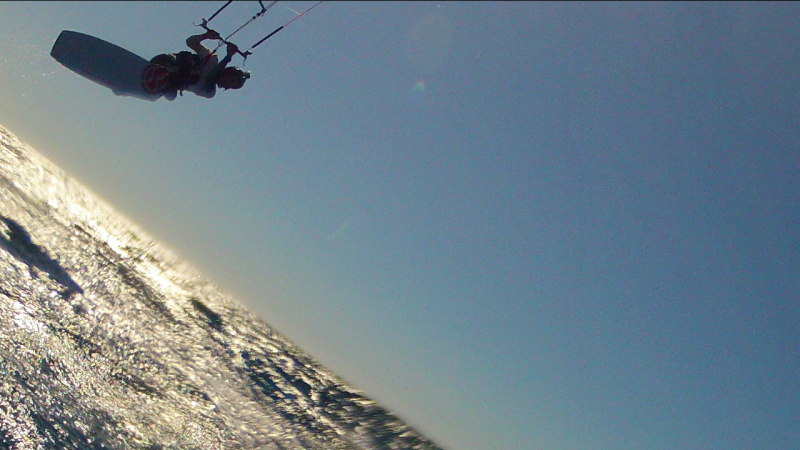 I weigh 65kg and I use VXR 2012 13m Airush to 18 -20 knots. Choppy conditions. This kite has much hangtime thought in turn is different from others, and to be able to land a jump and go well, I have to keep the kite in Zenit, almost until the board touches the water (soft landings with this kite), if i turn the kite before I lose speed at the land and i stop, it must be because this kite is very flat ..
With 20 knots use 2008 Airush Flow 10m. The photos are with this kite. It is very easy to land well with this kite.
My child table is 123x38 haha. Since the use I've noticed that I can withstand more wind with the kite. The trouble is that the table has no handle, and I have to put one in order to keep progressing.
This summer I learned the dead man, I have improved the technique and style of high jumping, I got the dark-slide, I have improved the style and variety of rotations, adding grabs, etc. ..
Well, little by little ..
I really liked the part of the DVD where you explain how not to injure land, I injured the knee last year for wanting to land a trick I knew that was wrong, if I had taken off the board I had not done anything ...
I encourage everyone to post pictures and share experiences ..