You're all right, those foils are mine and the struts need to be an appropriate length for the application.
Here's some more of mine or if you google Shortboard hydrofoil there's more there in Images.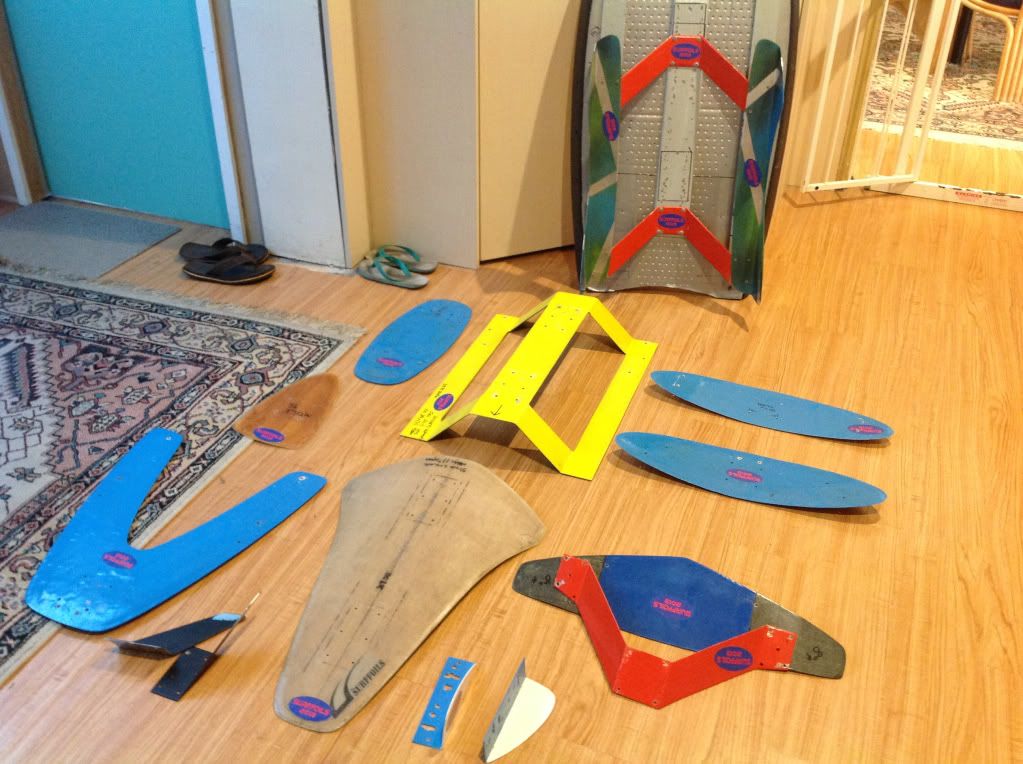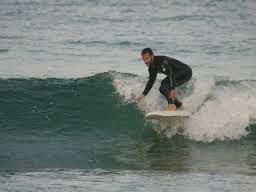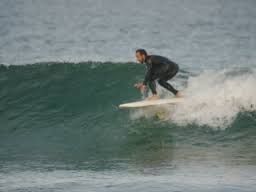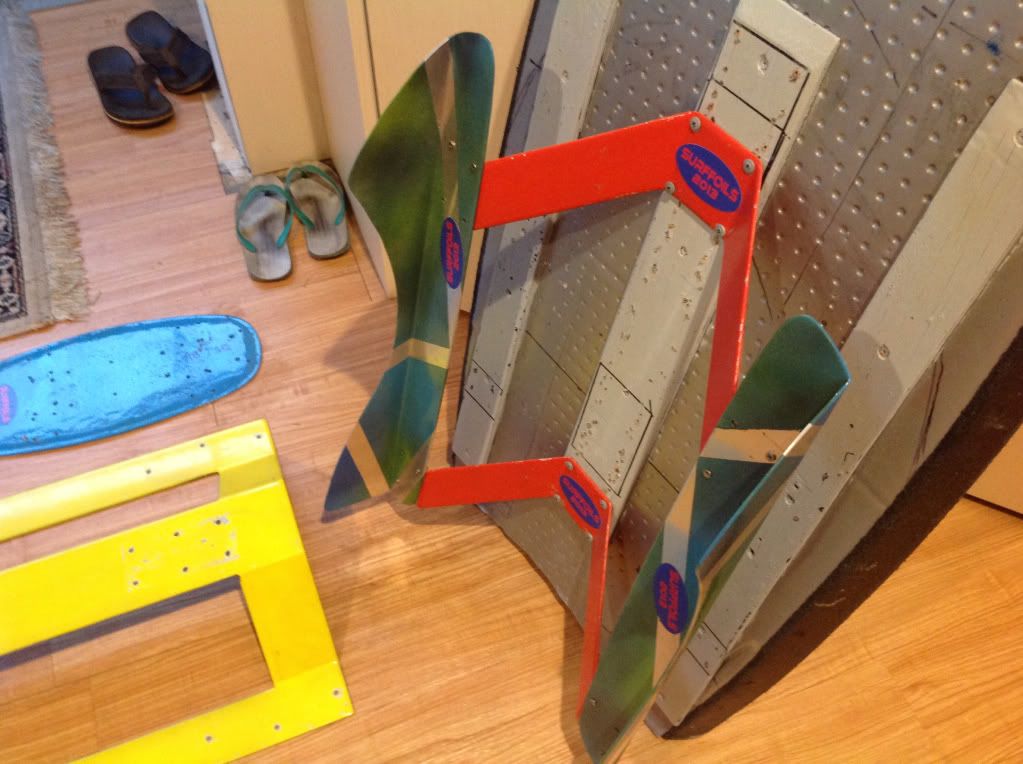 There's videos on Vimeo and YouTube.
The foils are designed for low speed on flat water or on waves rather than for tow in foiling on massive waves.
I test each foil design on a prone board so there's a lowered COG to work out the balance, then they go onto a surfboard, wakeboard, kiteboard, sailboard, but I don't do the sailboards a lot any more.
The surfboard foils are about to lift and manouver with just the surfer paddling into a wave as they usually do, there's no added power.
Ive been making them for almost 10 years, I think I'm up to model number 117.
Some things Ive learned is to make the foil as small as possible because it reduces the weight, reduces the form drag, but you need to make it a very efficient design as it gets smaller.
Almost any shape will foil so it's not hard to make a foil that lifts.
Ive made them out of plastic, wood-ply, aluminium, fibreglass, epoxy and I'm keen to share anything I know if you want to ask questions.