Hi,
Two 174cm boards have already been sold.
There is only one 174cm (no. 3 on pictures) and one 159cm (no. 2) still for sale.
Bigger board has a small visual defect - a few dents on tail. Please take a look on pictures - dents are really small but you should be informed about them
Smaller board is perfect - without any "surprises".
Link to photo gallery:
http://s1268.photobucket.com/user/mikee ... 5/library/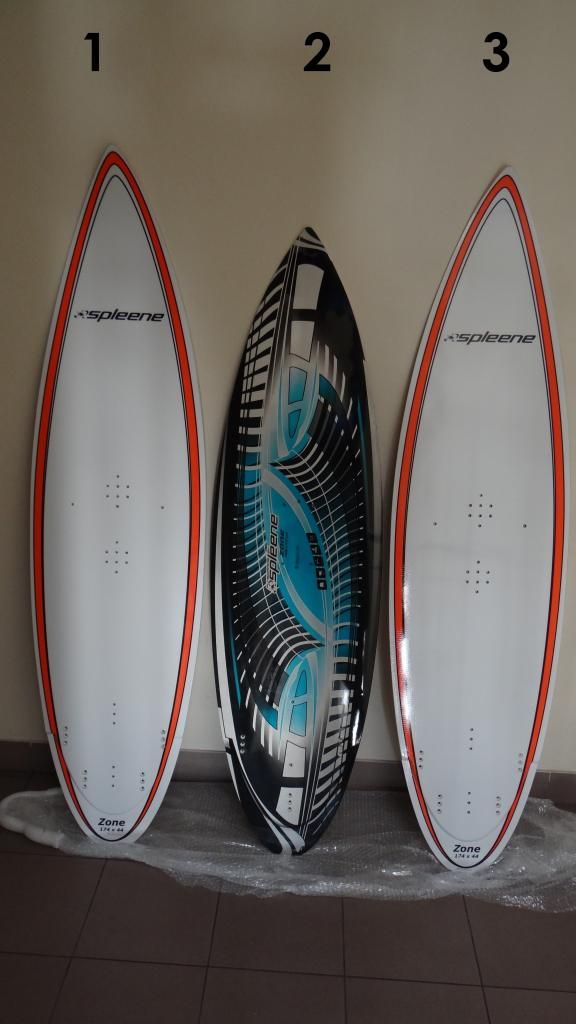 robbygk wrote:
Mind you, saying that, do you have the fins etc as that's going to be another £150 on top of what you're after for the board.
That's going to only be about £100 off a brand new board from this year?
robbygk I also bought my board without fins, straps and pads and I am really happy with that because I customized board as I wanted.
I usually go strapless and I appreciate every single sq cm of good grip so I've bought bigger pads in white colour and orange fins which suits perfectly with board. I have spend £95 on those accessories.
Maybe I am wrong but I think that this is the last chance to buy theese great boards as new