A brand that is popular in Europe is now available here is the USA.
That means real local support for some very exciting designs.
One of the kites presented by Blade for 2012 is a lite wind kite.
Its a 17m 3-strut, 4-line SLE with a mini-5th.
If you are thinking of getting a lite wind kite than this is one of those kites you must try IMO.
Its fast and easy to set up...all 3 struts and the LE are connected by a one pump system for perfect pressure and stiffness.
The 4-line bar with kook proof connections lays out and attaches smoothly and quickly.
I noticed instantly how smoothly and powerfully this kite gathers traction, yet de-powers nicely during a hot launch.
The bar has very good throw and the above the bar strap adjustment for de-powering works smoothly.
For a guy my size, 210lbs, 8 or 9kts of wind speed felt like my low end for planning and pointing upwind with speed on a race board.
In 12 kts the kite felt like it was in the mid range of its power scale, with gobs of sweet power for going upwind or jumping on any style of board.
In 16kts I was effortlessly jumping with a lot of vertical lift and using the de-power strap to dial in my throw at the bar.
Turning speed is quite excellent for a big kite, and I would not hesitate at all to take this out in the surf.
In fact having this kite in your quiver would be a real session saver anywhere you happen to find yourself.
On a scale of 1 to 10 this kite gets a solid 10 from this rider.
I have to admit it, I fricken love the Fat Lady and I am keeping a watchful eye on these new Blade kites!
Its a fun design that will get you stoked to the max man, like totally!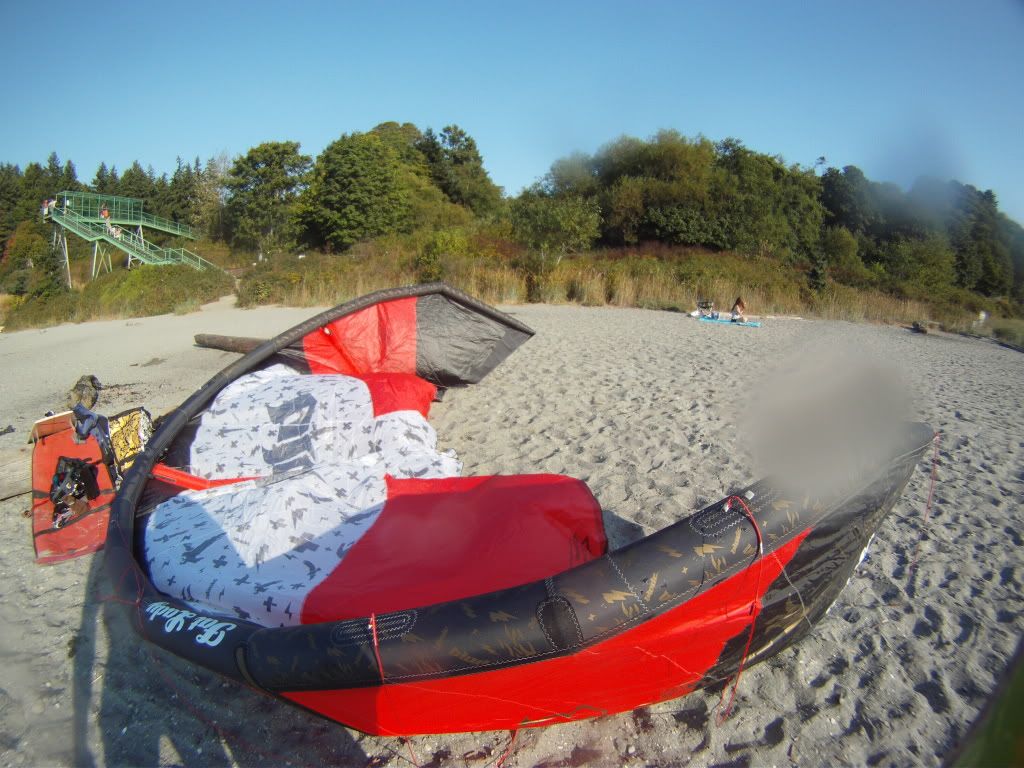 (go pro from my 1st session)
http://youtu.be/YSM1SRsO9mQ?hd=1