Thank you guys for your feedback!
Here comes version 2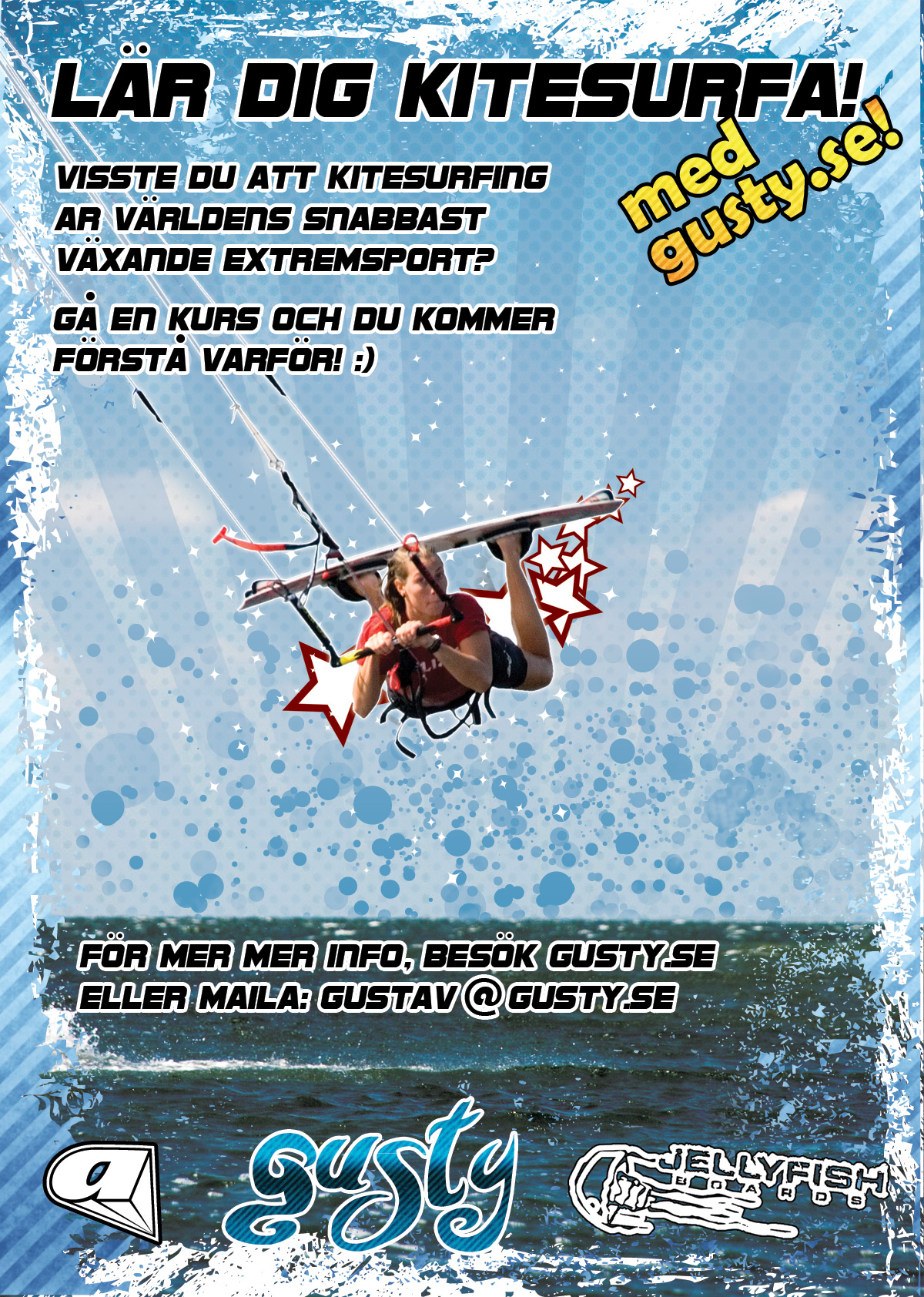 * I scaled up the girl a little bit. (can't scale her to much since she might become unsharp)
* Added my logo at the bottom
* Removed some of the noise
* Added "med gusty.se" at the top right corner.
for those that wonder what the text means in english, here is a translation:
Learn to kitesurf! (with gusty.se!)

Did you know that kitesurfing is the fastest growing extreme sport in the world?
Take a course and you'll understand why!


For more info visit gusty.se
or send email to gustav@gusty.se
Regarding the girl that has the floater across her face... that´s of course a pity, but you can't believe how hard is to find a good photo for making a poster! Searching for a good photo was the part that took the longest time when I did this poster. Searching on google is more or less useless since all 99% of the photos are in low resolution.
99% of the good photos that I got my hands over show guys and I prefer to have a girl to target both males and females.
And from the remaining photos with girls, how many do you think show a "pretty" girl performing a nice trick without turning her face away, showing her ass or the bottom of her board...
PS. I got this photo from Terrie, so all credits to him!